| | | |
| --- | --- | --- |
| | Maxine Mimms Academies | |
Isa Nichols, Executive Director
Ms. Nichols has the perfect combination background of both for-profit and non-profit/outreach business acumen with her 27 years in accounting and business administration. Adept in managing and implementing accounting functions and administrative operations, she has had experience in working with annual budgets of $1.4 Million and has taken the lead in strategic planning, mapping future direction and managing growth and change at numerous businesses, corporations and organizations. She has held the title of Assistant Controller, Loan Adviser, Compliance Accounting Manager, CFO, and President/CEO at the following organizations: Big Toys, Mat-Moon Enterprises, PamMar Enterprises, All Fund Mortgages, and Nichols & Associates, Innovative Sound Advice LLC, before becoming first the Director of Quality and Control and then CEO/Executive Director at the Maxine Mimms Academies.
Michael E. Twiggs, Technology Director
Mr. Twiggs develops and executes technology solutions for MMA. His responsibilities include strategic and long range planning and implementation of system-wide technology solutions; providing one-on-one and group training and support. He has over 20 years experience leading interdisciplinary teams to facilitate gap analysis, workflow management, and IT solution design and support. His experience working in the education field is important for understanding how technology can be used to support successful educational outcomes in a culture of collaboration and creativity. A graduate of Evergreen State College, he is also the founder of MMA's Urban Agriculture program.
Cecil Stewman, Urban agriculture teacher
Mr. Stewman has a Masters in Teaching, over 37 years of teaching in Tacoma public schools. He has a trade and industry certification. He has academic and practical experience in K-12 instruction, sustainable development, project design and implementation. He has extensive experience with organic gardening and gardening systems.
Dr. Charles A. Horne, Board Chair, Chief Academic Officer
Dr. Horne, a long time resident of Tacoma, has extensive background in various aspects of Socio-Economic, Commercial & Community Development activities including but not limited to Project/Program Management, Governmental Affairs; Community/Labor Relations and Mitigation; Small Profit and Non-Profit organizational Development Consultation Planning; Project Administration, Church Administration. He was conferred a Doctorate of Theology and possesses a Masters Degree in Public Administration with a Business Concentration. He currently serves as Senior Associate Pastor and Missions Director at St John Church Transformation Ministries International.

Dr. Maxine Mimms, Founder, Director emerita
Dr. Maxine Mimms is the Founder of the Tacoma Evergreen State College and the Maxine Mimms Academies. She is a highly recognized education consultant that has provided leadership and guidance to both public and private schools including the Oprah Winfrey's Leadership Academy for Girls in South Africa and the Cicely Tyson's School of Performing and Fine Arts in East Orange, New Jersey. With over sixty years in education, Dr. Maxine Mimms is currently celebrated and honored by many for inspiring them in their educational pursuits with the adage:"Enter to learn. Depart to serve."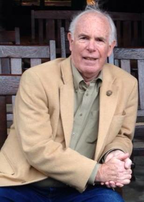 Dr. Rees Clark, board member and systems advisor.
Dr. Clark is a former urban planner and university professor, with academic degrees in political science and government.. He has worked in local government in Southern California and Pennsylvania and has taught at Penn State, Villanova, University of Maryland and Colgate University. Since 1980 he has worked full time in computing and data services management. He is a co-founder of
Clark Internet Publishing
, a developer of web applications for small businesses and non-profits. He oversees our web-based services and consults with our partners about cooperative online services.